SDN Meetup in Walldorf - pictures
I arrived in Walldorf this morning and was met and looked after very well by Mark. I've just taken some pictures with my trusty mobile phone and posted them on the web.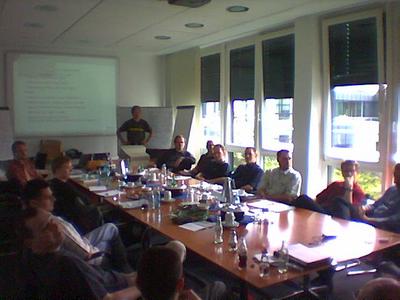 There's lots of great discussion here. But I've got go as the discussion is reaching a stage where I simply have to interrupt!